Every makeup artist should continually educate himself/herself. We never get to a point where we simply know everything. There is always so much to learn, even refreshing yourself on basic techniques. Of course there are so many new and innovative products and techniques that we should also be familiar with and need to learn to stay current.
I thought I'd share some of the books from my library with you to help you find something new or re-discover something you want to refresh skills you already know.
The classics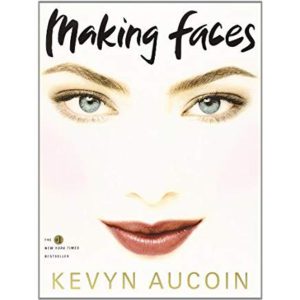 Making Faces, Deluxe Edition author: Kevyn Aucoin
America's preeminent makeup artist shares his secrets, explaining not only the basics of makeup application and technique but also how to use the fundamentals to create a wide range of different looks. 200 color photos & sketches.
"Kevyn Aucoin's faces appear in editorial features, fashion shows, music videos, and advertising campaigns as well as on the covers of virtually every major magazine, and he's be e Ad a guest on many television programs, including Oprah, the Today show, Good Morning America, VH-I's Fashion Television, MTV's House of Style and Entertainment Tonight. His client roster reads like a Who's Who of the entertainment world's elite: This list includes all of the women who appear in this book, as well as Sharon Stone, Whitney Houston, Linda Evangelista, Mary Tyler Moore, Cindy Crawford, Elizabeth Hurley and Bette Midler, among many, many others. Along with the numerous accolades he has received is a special award from the CFDA (Council of Fashion Designers of America), the first and only time such an honor has been bestowed on a makeup artist."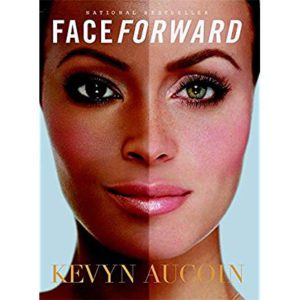 Face Forward, author: Kevyn Aucoin
Face Forward is an inspirational and how-to guide to make-up from one of the most sought after and successful make-up artists working today.
"Makeup should be fun, not fascist," celebrity makeup artist Kevyn Aucoin avers in Face Forward, his third book. One of the most adored stylists among fashionistas, entertainment divas, and high-society jet setters, Southern-born Aucoin arrived on the New York fashion scene in the early '80s, a period he ridicules for its '50s-era conservatism and McCarthyist us-against-them values. His career since has been motivated by the feel-good ideals of acceptance, diversity, and self-love, and the vain world of beauty has eagerly participated in his vision. While one may puzzle on how it is he finds fulfillment in an industry known for its superficiality and elitism, Aucoin's words are nonetheless infectious and the touches of his brushes inspired.
Conceived as an exploration of the past, present, and future of beauty, Face Forward is an ingenious showcase of the transformative, creative possibilities of makeup, with portraits of everyone from Julia Roberts to Sharon Stone, Martha Stewart to his mother, Thelma. His crafted visages range from minimal-application makeovers of friends to elaborate re-creations of such Hollywood icons as Audrey Hepburn (Calista Flockhart), James Dean (Gwyneth Paltrow), and Veronica Lake (shockingly, Martha Stewart) and such pop-culture personalities as Cher (socialite Alexandra von Furstenberg) and Siouxsie Sioux (Winona Ryder). The final pages present his ideas for looks to come, such as "Explorer," Mary J. Blige covered in eggplant body makeup with a rainbow of metallic eye shadows over her eyes and thickly glossed red lips; "Floralia," a freckled Lucy Liu resembling a sprite from A Midsummer's Night Dream; and "Venusian de Milo," Sharon Stone as an orange-haired, one-breast-baring sci-fi femme fatale. Throughout, Aucoin augments an already colorful book with step-by-step instruction, chatty commentary on each look and model, and riffs on such topics as friendship, politics (he repeatedly applauds the Clinton Administration for embracing diversity in the '90s), and the environment.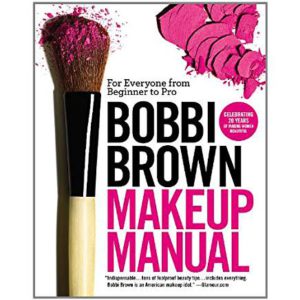 Bobbi Brown Makeup Manual: For Everyone from Beginner to Pro, author: Bobbi Brown
Each chapter has thorough step-by-step basic directions for makeup application and easy-to-follow photographs and line drawings, along with Bobbi's expert, yet assuring, advice. Plus, there's a groundbreaking section of the book that will be of special interest to women who've wanted to know how makeup stylists do what they do: the top beauty secrets only these artists know, essential equipment to keep on hand, how to break into the business, and how to work with photographers and celebrities.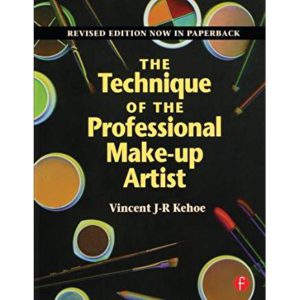 The Technique of the Professional Make-Up Artist, author: Vincent Kehoe
A classic in its field since its original publication, The Technique of the Professional Make-Up Artist is now revised, updated and paperback for a new generation of professionals. This encyclopedic resource covers all of the current studio make-up methods and lab techniques, with text and art contributions from some of the leading experts in the industry.
The author explains clearly and precisely the differing approaches to stage-lit, audience-attended television taping; studio-lit, no-audience taping; live television with natural outdoor lighting; live stage make-up ; and the innumerable techniques and methods of film make-up. In addition to detailing the basic, day-to-day 'paint and powder' procedures that are the bulk of any professional make-up artist's work. He also describes exciting new visual effects that can be achieved using puppetry, digital computing, and electronic coloration. Included in this paperback edition are:
* Revised make-up charts for men and women
* New special effects make-up photographs
* New information on contact lenses and dental work
* Updated information on film types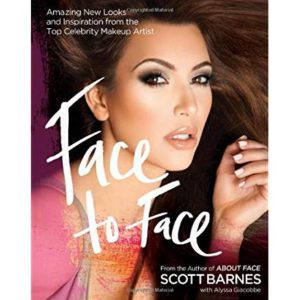 Face to Face: Amazing New Looks and Inspiration from the Top Celebrity Makeup Artist, author: Scott Barnes contributor: Alyssa Giacobbe
Face to Face, the follow-up to the bestselling beauty primer About Face, is the everyday style guide for every woman. Sought-after celebrity makeup artist Scott Barnes helps change up the usual go-to makeup routine with techniques for getting the perfect look during every transition of the day. What's a sleek, work-appropriate face for the boardroom and client meetings? How do you take your work face up one notch for a dinner out? And what does it take to wow the all-night crowd and create your own red carpet glam? Scott shows readers with a variety of looks for all types and complexions. Step-by-step instructions make application simple and photos show before and after shots of just what is possible with some makeup magic brought to you by the relied-on makeup artist of Kim Kardashian, Jennifer Lopez, and more.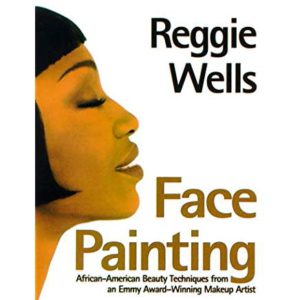 Face Painting: African American Beauty Techniques from an Emmy Award-Winning Makeup Artist, authors: Reggie Wells & Theresa Foy DiGeronimo, illustrated by: Karen Pugh
Oprah's longtime makeup artist shares the beauty secrets of some of America's most beautiful and popular African American celebrities in this lavish and practical guide, now available for the first time in paperback. Face Painting is not a just-the-facts presentation of flattering color schemes, eyebrow plucking, lip defining, and cheek accentuating- although it does have all of that. As Reggie Wells tells us of the colors, techniques, and secrets that work best on beauty icons such as Leontyne Price, Robin Givens, Diahann Carrol, Oprah Winfrey, Iman, Whitney Houston, Aretha Franklin, and many others, he also gives us a rare glimpse at each of these women before her public face is in place. He shows us the human side of celebrity that helps remind us that we are all beautiful women and that with a little help from a beauty expert we can all look like the divas do.
Newer books released 2017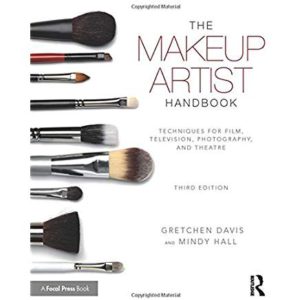 The Makeup Artist Handbook: Techniques for Film, Television, Photography, and Theatre 3rd Edition authors: Gretchen Davis & Mindy Hall
Learn first-rate techniques and tips from some of the best makeup artists in the business in the new edition of The Makeup Artist Handbook. Renown makeup pros Gretchen Davis and Mindy Hall bring an impressive set of experience in all areas to the book, including work on Teenage Mutant Ninja Turtles, Steve Jobs, The Wolf of Wall Street, Blue Jasmine, Star Trek, Pearl Harbor, HBO's Looking and many other films and TV shows.
Makeup Man: From Rocky to Star Trek The Amazing Creations of Hollywood's Michael Westmore authors: Michael Westmore & Jake Page
Michael Westmore not only regales us with tales of Hollywood's golden age, but also from his own career where he notably transformed Sylvester Stallone into Rocky Balboa and Robert DiNiro into Jake LaMotta, among many other makeup miracles.
Westmore's talent as a makeup artist first became apparent when he created impenetrable disguises for Kirk Douglas, Tony Curtis, Burt Lancaster, Robert Mitchum, and Frank Sinatra for the 1963 film The List of Adrian Messenger. He later went on to become the preferred makeup man for Bobby Darin and Elizabeth Taylor, and worked on such movies and TV shows as The Munsters, Rosemary's Baby, Eleanor and Franklin, New York, New York, 2010: A Space Odyssey, and Mask, for which he won an academy award. The next phase of his career was to create hundreds of alien characters for over 600 episodes of Star Trek in all its iterations, from The Next Generation to Enterprise.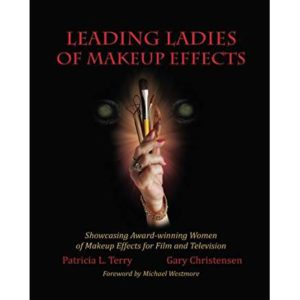 Leading Ladies of Makeup Effects: Showcasing the Award-Winning Women of Makeup Effects for Film and Television, authors: Patricia L. Terry & Gary Christensen
This is the 1st book to offer portrait biographies about 26 Leading Ladies working in makeup effects for film and television. Patricia L. Terry is a Theater Director who has directed over 100 productions at theaters in Southern California. For 13 years she served as Artistic Director of the Alternative Repertory Theatre (a small non-profit theater in Orange County) for which she oversaw all the productions and directed 35. She won a Drama-Logue award for her direction of The House of Blue Leaves; other favorite projects at ART stylistically ranged from Seascape, to No Exit, to Macbeth, to Long Day's Journey Into Night. In addition, she was Producing Artistic Director of the Pandemonium Word Ballet and Literary Circus, a travelling educational company producing Theater for Children. She also directed and taught acting at several colleges in Orange County. For the past six years, she has written a blog, Pat's Musings on Living La Dolce Vita, about her experiences living in retirement in Italy where she spends six months of the year. Gary Christensen is a Makeup Artist and Designer for Theater. In the area of Makeup Special Effects, he has won a Drama-Logue Award for his prosthetics makeup design for Comedy of Errors at the Grove Shakespeare Festival. 2013, 2014, and 2015, he designed silicone makeup effects as a demonstrator for Mouldlife and Neill Gorton Prosthetics Studios at the London International Makeup Artists Trade Show (IMATS) and United Makeup Artists Expo (UMA Expo). In his tenure as Founding Member and Producer of the Alternative Repertory Theatre, Gary designed makeup for over 30 productions. Also, as a Theater Makeup Instructor, he has taught and designed at several colleges and universities throughout Southern California including CalArts, California State University, Fullerton, Mesa College, San Diego, and Riverside City College. For two years, he served as "Backstage" columnist for Make-Up Artist Magazine for Issues #11 (Feb/Mar 1998) through #23 (Feb/Mar 2000).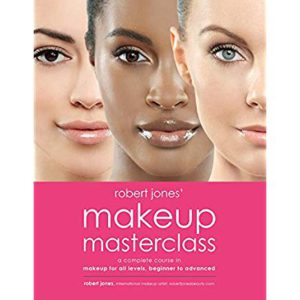 Robert Jones' Makeup Masterclass: A Complete Course in Makeup for All Levels, Beginner to Advanced, author: Robert Jones
This all inclusive guide to the makeup brush is a full beauty education for women (and men!) of all ages and skill levels. Robert Jones' Makeup Masterclass features lessons for people of all skill levels; from the "makeup-challenged" to those who are ready to take their skills to the professional level.
This guide book includes:
Step-by-step photos to build your makeup repertoire and maximize natural beauty at any age
Techniques to highlight your best traits and build your confidence as a makeup artist
Before-and-after photos to help you achieve looks for any skin tone
Basic products and tools you should have in your makeup drawer
Extensive product information to help you make smart purchases
Tips for organizing your makeup—know what to keep and what to toss
Secrets about product shelf-life and makeup ingredients you should know before buying
Tips and tricks to help you achieve your desired effect, shape your face, and find quick fixes for problem areas (dark circles, age spots, thin lips, uneven skin tone, and more)
Helpful Q&As in every chapter and Quick-reference index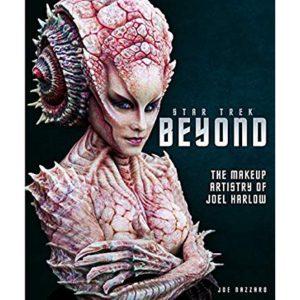 Star Trek Beyond – The Makeup Artistry of Joel Harlow by Titan Books
With the release of Star Trek Beyond in 2016, viewers were given a spectacular visual treat as a whole host of new aliens made their appearance for the first time in the rebooted franchise.
At the heart of the process of bringing these breathtaking intergalactic species to life was Academy Award-winning make-up artist Joel Harlow. Together with his team of amazingly talented creatives, Harlow set to work on creating aliens from over 50 different races for the film and documented the entire creative process for each one in exhaustive detail, from preliminary sketches to final make-up application.
Star Trek Beyond – The Makeup Artistry of Joel Harlow presents the extraordinary work done by Harlow and his crew. Featuring fascinating pencil sketches, stunning concept art and beautiful photography, this visually arresting book gives fans a unique in-depth look into the remarkable work that went into this immensely popular movie.
Great for your collection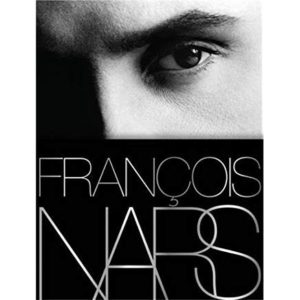 Francois Nars, author: Francois Nars
An invitation into the beautiful and inspiring world of François Nars—makeup artist, photographer, and iconoclast—through an exclusive look at his editorial contributions for leading fashion magazines, personal photography projects, and the groundbreaking vision behind NARS Cosmetics. François Nars, the influential French makeup artist and founder of the luxe makeup brand NARS Cosmetics, has continually created new standards of beauty through his bold artistry and unique aesthetic vision for over thirty years. After moving to New York from Paris in 1984, Nars was destined to join the ranks of the most esteemed image makers in the world. He did just that by lending his cutting-edge makeup techniques to high-fashion runway shows, as well as photographing editorial stories for top fashion magazines. Early on in his career, Nars worked with legendary photographers, designers, stylists, and editors, but in 1994, he followed his passion and desire to share his boldly glamorous, rule-breaking aesthetic with the launch of NARS Cosmetics. Curated by Nars himself, François Nars presents a prismatic assemblage of over 500 photographs celebrating his vision, inspirations, and creative process. This luxurious volume provides unique access into the imaginative life of Nars through intimate reflections by his close friends and collaborators, such as Naomi Campbell, Steven Klein, Odile Gilbert, Charlotte Rampling, Marc Jacobs, and Tilda Swinton; his personal photography projects; and striking advertising campaigns for NARS Cosmetics shot by Nars himself. From the palette to the product name to the campaign image itself, Nars continues to reinvent the definition of modern beauty through a revolutionary approach to makeup.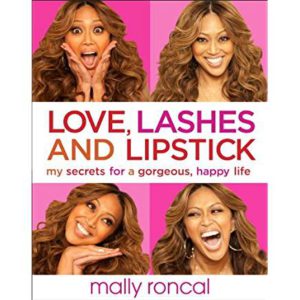 Love, Lashes, and Lipstick: My Secrets for a Gorgeous, Happy Life, author: Mally Ronal
Celebrity makeup artist Mally Roncal has a message she wants to share with the whole world: What makes you different makes you beautiful! It's the mantra that inspires her work with A-list clients (who include Jennifer Lopez, Mariah Carey, Beyoncé, Angelina Jolie, Taylor Swift, Mary J. Blige, and Kelly Osbourne) and every single "bulletproof" item in her Mally Beauty cosmetics line. With her warm, generous spirit, infectious energy, and deeply rooted belief that with a positive outlook and a couple of genius makeup tricks every woman can be gorgois inside and out, Mally has created a legion of fans, a.k.a. Mallynistas, who faithfully tune in whenever she appears on QVC and follow her on Facebook, YouTube, Twitter, and Instagram.Along with her wise and hilarious life lessons, Mally shares the secrets to all her signature looks with easy, step-by-step instructions and gorgeous illustrations.
Make Up: Your Life Guide to Beauty, Style, and Success–Online and Off, author: Michelle Phan
Michelle Phan is a digital pioneer, entrepreneur, and award-winning content creator who is the driving force behind multiple businesses in the beauty and entertainment industry. With a focus on empowering the next generation, Michelle encourages her community to use makeup as a tool for transformation and confidence building. She splits her time between Los Angeles and New York City