How it all began
I have had an obsession with makeup for a long time. It all started when I was a child watching my mother put on her favorite red lipstick every time she was about to go somewhere special. That obsession led me to want to not only apply makeup to myself, but to put it on everyone I knew. For me it was the perfect way to explore.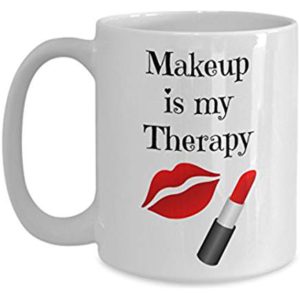 The more I applied makeup on my friends and actually anyone who would allow me to "paint their face" the more I loved the idea of being a makeup artist. With the face as my canvas and makeup as my paints, I was on a quest to learn all I could about working as a makeup artist. By this time I was only 15, but I learned by practicing on others and volunteering to do makeup at every available opportunity.
Finally, I graduated from high school and planned to go to college. So determine to work in makeup, I put together a portfolio (something I had researched) with a friend of mine who took photos of my work. I applied at a department store and was hired! It was the start of my makeup career and the beginning of a lifetime of doing what I love.
Going to school full time and working lead to lots of late nights studying for classes and practicing my makeup and product knowledge skills. To help me to stay focused and alert, I decided to try coffee. At first, I hated it, but I liked that it gave me energy, at least I was alert enough to get things done. Later I learned to adjust the taste of coffee by adding cream and it became a beverage I wake up for every day.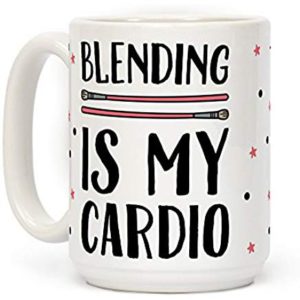 Now, to tie in the coffee mugs. I take my coffee with me wherever I go. I owned lots of mugs prior to creating this website. One day I was looking for coffee mugs with "makeup artist" inspired sayings and fell in love with the options from my research. I thought that other makeup artists would enjoy having an up that inspired their craft, and this website filled with many options, Makeup Artist Mugs was born.
I want to make you smile
Makeup Artist Mugs was created to make you smile, feel inspired and love that you are a makeup artist, a creative person with a passion for making others look and feel special. Regardless of your specialty, own your craft, sharpen your skills and win each day by doing your best work.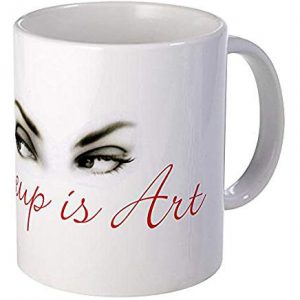 I believe we do our best work when surrounded by people and things we love and appreciate. With Makeup Artist Mugs, I want you to be inspired to do makeup differently or do it the same way but only better. As you sip your coffee, water or drink, think about how you can demonstrate your "superpower". Read sayings like "I make people feel beautiful" when you're feeling down to lift your spirits and allow your confidence to bring out your best work.
We want you to treat yourself or someone else
Makeup Artist Mugs wants you to find a coffee mug, tumbler or cup for yourself and give one to someone else to make their day great. These mugs are great gifts and can be used not just for drinking but to store your brushes and more.
I you have any questions, please contact us at info@makeupartistmug.com.
All the best,
Lorrie
Founder